By JASMINE BALA
Staff reporter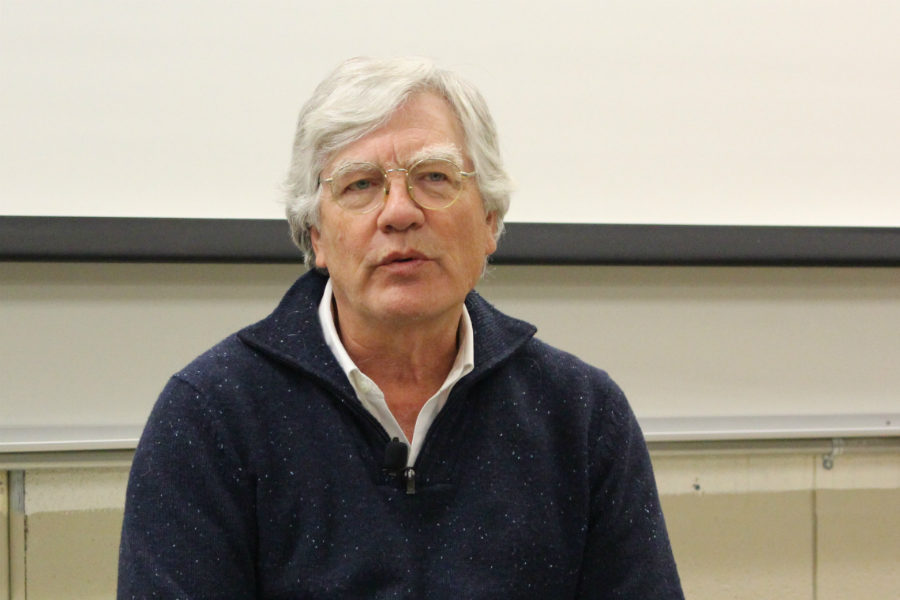 Journalists shouldn't worry about being branded activists because they are in fact "activists for truth," says Emmy Award-winning filmmaker Peter Raymont.
The need for hard-hitting investigative journalism is greater now than ever, Raymont said following a March 23 screening of his new documentary on investigative journalism.
"It's the best of times and the worst of times at the same time," he observed after the screening at Ryerson University. "One thing that the election of Donald Trump has done is lit a fire under journalists and filmmakers and all sorts of people on the left and on the progressive side of things."
Nowadays, Raymont added, people are generally also more willing to speak to journalists and filmmakers: "There is more of that openness to speak out, speak truth to power [and] put yourself on the line, which is really helpful [and] really useful in democracy and truth-seeking."
Raymont's documentary, All Governments Lie: Truth, Deception, and the Spirit of I.F. Stone, premiered last year at the Toronto International Film Festival and has been screened worldwide, including in the United States, France, Greece and Belgium. The documentary "has been invited to more film festivals than any film I've ever had anything to do with," Raymont said, including Shake Hands with the Devil: The Journey of Roméo Dallaire, his Emmy Award-winning documentary.
All Governments Lie features independent journalists such as Amy Goodman, Jeremy Scahill, Glenn Greenwald and Matt Taibbi. Greenwald and Scahill are co-founding editors of The Intercept, an online investigative publication dedicated to holding institutions accountable. The Intercept encourages whistleblowers to share their information and was founded after Greenwald's work at the Guardian, where he was the lead reporter on the National Security Agency (NSA) surveillance revelations by whistleblower Edward Snowden. His reporting was awarded the Pulitzer Prize for public service in 2014. Following in famous investigative journalist I.F. Stone's footsteps, these American journalists expose government deception and provide alternatives to mainstream, corporate news outlets.
They are "the children of I.F. Stone – the metaphorical children who are continuing his legacy of independent journalism, aggressive journalism, journalism that really cares and tells the truth," Raymont said.
Many news outlets in the United States, he said, are owned by huge corporations, resulting in a sort of "corporate coup d'état."
To challenge this, he added, news outlets need to be more transparent.
"It's important for journalists, publishers and editors to reveal who owns their newspapers and television networks and institutions," Raymont said. "I think there's a lot hidden about that right now. People don't really know the owners of what they're reading or what they're consuming."
One of his goals with the documentary, he added, was to make citizens more aware of who controls the news they consume so they can work together to turn the tide.
"I mean, one makes films with titles like All Governments Lie and the corporate coup d'état partly as a way of saying come on, folks, let's get organized," he said. "Let's realize what's happening. Let's fight back against it…in whatever way we can."
The screening was co-sponsored by the Ryerson Journalism Research Centre and Ryeron's Centre for Free Expression.
Watch Peter Raymont's full Q-and-A below: