By AMANDA POPE
Staff reporter
April 18, 2018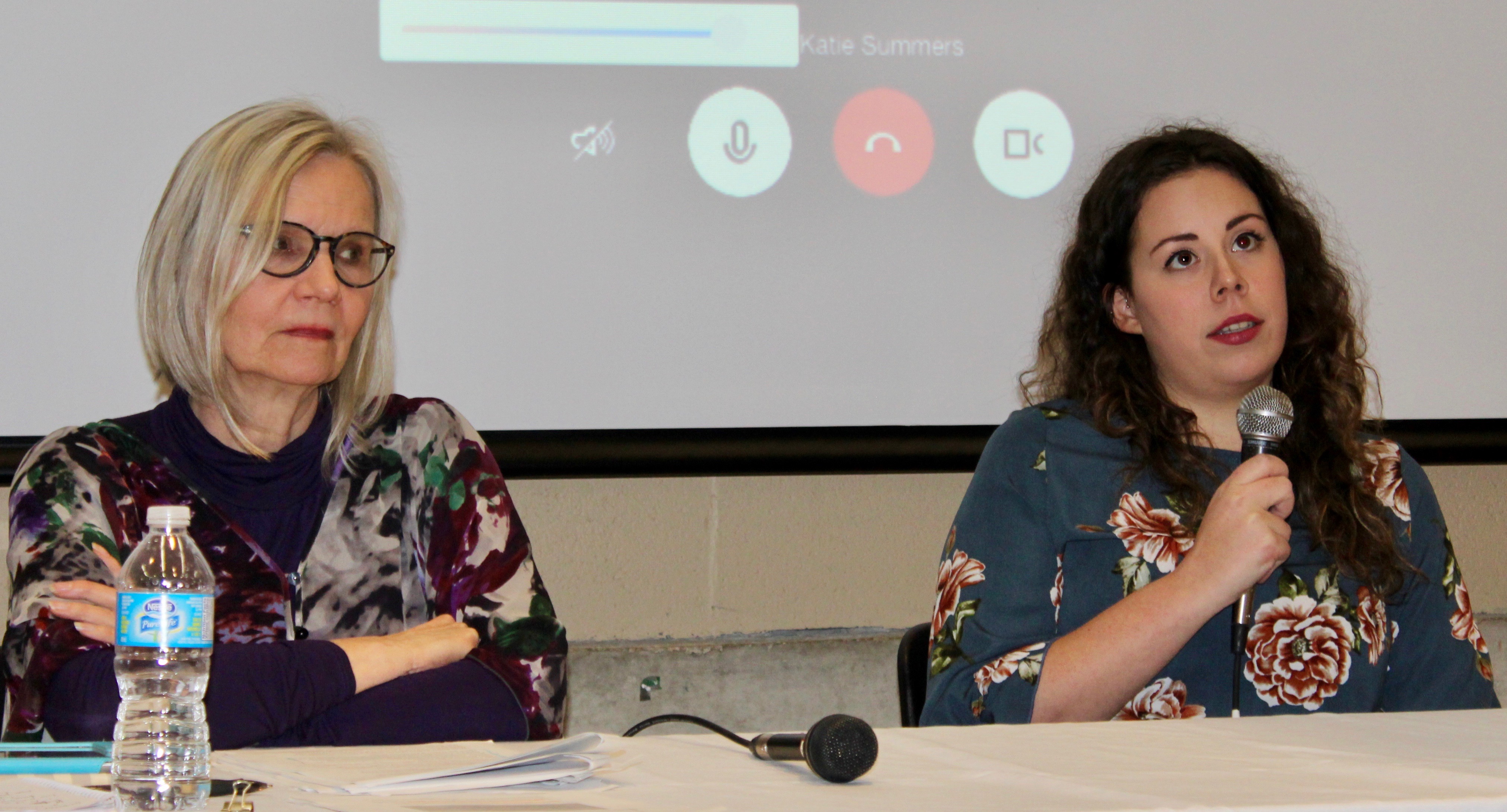 Journalists who are sexually harassed by sources, on social media or in their newsrooms should document the incident, find a support network and be aware of how their union can help, panellists told an audience of young reporters at the Ryerson Review of Journalism's spring conference.
The two-day event, #MediaToo: The #MeToo movement has hit Canada, what's next?, explored how journalists should report on sexual violence in the media and also deal with their own experiences.
"When awkward things happen and someone crosses the line in a way that isn't criminal or isn't 'serious,' journalists just kind of brush it off and move on," said Marie-Danielle Smith, a political journalist for the National Post. "They make you feel uncomfortable and I think those are the moments we don't talk about enough and this culture stays alive because we don't talk about it."
Smith, who reports on Parliament Hill, gave an example of her own decision to remain quiet rather than confront harassment. She said she was alone with a senator while interviewing him in his office when he asked her to move from her chair to sit right next to him on a couch. "You don't mind, do you?" he said, and made a joke about how he "wouldn't bite," Smith wrote in an article for the National Post three years after the fact.
Smith said she decided to go public with her experience because for many decades cases of sexual harassment on Parliament Hill have been silenced and offenders have been protected. It was time, she said, to start talking about these issues so the harassers would suffer the consequences.
Smith said that after she told her story in the newspaper and opened up about the misconduct she'd dealt with, she learned that her mother – a former staffer on Parliament Hill – had dealt with similar situations. Her mom, she said, remembers a man patting his lap in invitation for her to sit on him while they were alone in his office in the 1980s.
"Talk about it with your friends and family," Smith told the nearly 40 student journalists in the audience at the Ryerson School of Journalism. "Don't close yourself off. It's really easy to internalize these things, you kind of get in your head. The way to avoid that is to share outwardly when you can. If you have someone you trust that you can speak to about it, that's great."
Ann Rauhala, an associate professor of journalism at Ryerson and the faculty teaching chair, advised journalists who are sexually harassed by their sources or in the newsroom to write down the details of the incident. This practice has the same calming and self-care effect as talking to a friend, she said. But it also ensures there is a record of what happened: "You're all journalists, you know the power of controlling the narrative and having accurate and complete notes … It makes it clear, it makes it more real."
This is exactly what radio host Katie Summers did when she was sexually harassed by Jacob Hoggard from the Canadian pop-rock group Hedley. Attending the panel via Skype, Summers, the co-host of AMP Mornings with Katie and Ed on Calgary's 90.3 AMP radio station, described what happened when when Hedley appeared at the station seven years ago.
After she told Hoggard she was a longtime fan, Summer recounted, he said, "'Oh cool, well, maybe if you're lucky I'll let you come out into the back alley with me and' – I don't want to say it because it's graphic – but he basically said I could give him oral sex, if I was lucky." After that, she said, Hoggard "gave my butt a quick little slap and out the door he went."
When she decided to go public with her experience of sexual harassment, Summer said, her notes helped her to accurately recall the event and also reminded her of how awful the experience had been. Hoggard did not respond directly to Summers' allegations, but he released a statement apologizing for how he has treated women over the past 13 years. Toronto police last month confirmed that the sex crimes unit has opened an investigation into the Hedley frontman. No charges have been laid and police did not reveal who filed the complaint.
Rauhala said incidents of sexual harassment can be less obvious than what Summers experienced, but they are still harassment.
"Sexual harassment isn't necessarily the gross, shocking stuff that happens to some people," she said. "It is so subtle, so fast-moving that many times people stop and say, 'Did that just happen? Was that an accident that he brushed my breast as he handed me that piece of paper?'"
Inappropriate and sexual comments are also 'weapons' used to harass journalists in subtle ways, Rauhala said. By way of example, she recalled the period in her career when she was promoted to the position of foreign editor of the Globe and Mail – the first woman to hold that job. a gossip magazine subsequently characterized her as "the compliant Ann Rauhala," implying she must have slept her way to the top.
Journalists, she said, should not allow those smaller experiences to go unaddressed amidst all of the horrific, overt cases of sexual misconduct: "Think about what a nasty little weapon that is," she said. "The weapons are getting uglier now … but don't let the big weapons distract you from the little ones that will affect you everyday. I do think that sharing them with other women and finding [support] is helpful."