By AMANDA POPE
April 17, 2018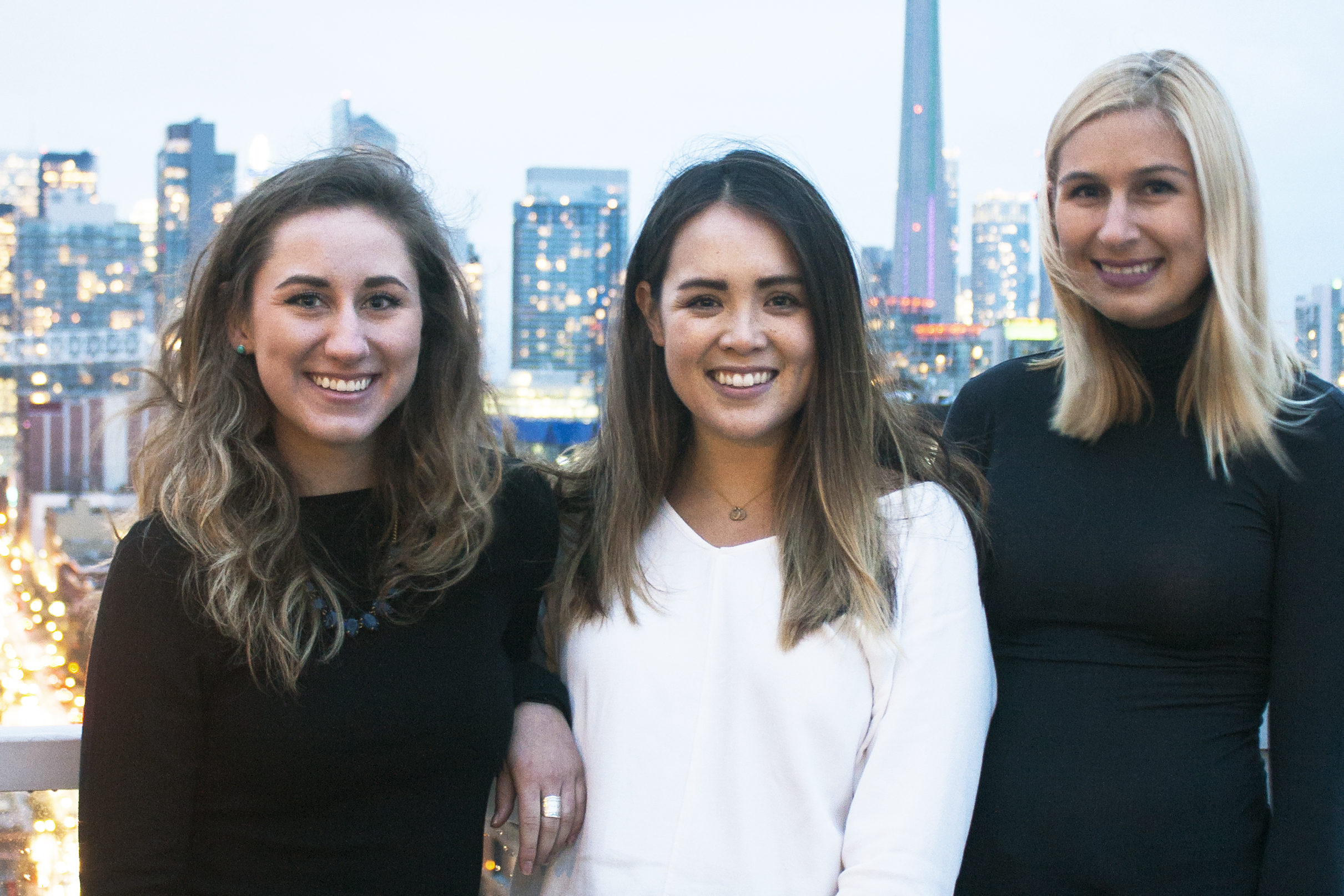 A news outlet providing sports coverage tailored to a female audience and a pop-up journalism site designed to keep citizens connected to their local communities are among the five startups awarded up to $100,000 as part of the Digital News Innovation Challenge.
The Challenge, a partnership between the Facebook Journalism Project, Ryerson's Digital Media Zone (DMZ) and the Ryerson School of Journalism, aims to support digital news ideas that will drive innovation for news organizations and journalism. The startups will spend from April to September in Sandbox, the DMZ's skills development space. In addition to support for early-stage startups, participants will be provided with workspace and access to high-profile senior mentors, workshops featuring digital news experts in Canada, and the opportunity to work with journalists, researchers and investors.
"We're genuinely excited about the mix of approaches and experiences the teams are bringing to the DNIC," said Asmaa Malik, innovation lead and graduate program director at the Ryerson School of Journalism. "They're tackling some of the most pressing challenges facing journalism in Canada: amplifying the reach and power of local news and understanding how deeply people engage with news, as well looking ahead to explore how emerging technologies can connect new audiences."
The $100,000 in seed capital provided by Facebook will be distributed in phases beginning with the release of $20,000 to each startup. Each team will receive two additional installments of $20,000 upon completion of clearly identified milestones. At the end of September, there will be a final demo day where teams will pitch to high-profile investors and be eligible for a final $40,000. In addition to access to seed money, startups will each receive a Facebook marketing budget of up to $50,000 to promote their innovations on the social platform.
The startups selected as part of the Challenge offer a wide range of solutions, from platforms supporting on-the-ground reporting to AI-content analytics for publishers. The Gist, co-founded by Ellen Hyslop, Jacie deHoop and Roslyn McLarty, is a digital sports news business that curates and contextualizes sports content for a female audience.
"Women tend to be left out of the [sports] conversations in boardrooms, social gatherings and events," Hyslop said, "mostly because they didn't watch the game last night." As a result, she said, women are at a disadvantage when it comes to developing important relationships in both personal and professional settings.
The Gist online platform provides a weekly newsletter and daily Instagram posts with timely and informative content about the top sports headlines. Its website also includes a glossary and guides for hockey, football, basketball, baseball, soccer, tennis and golf. These guides explain how the sport is played and organized, identifies the best players and the top women in the sport, and provides trivia. The Gist team, which is based in Toronto, also coordinates viewing parties that brings together women to watch sports games.
"We are hoping that the Gist can be a tool to inform women so they can use sports as an equalizer," Hyslop said, noting that only 14 per cent of sports journalists are female.
Ground, founded by Harleen Kaur and Sukh Singh of Waterloo, Ont., is an online app that delivers news with real people reporting from when and where it happens. The app uses AI and human verification to weed out fake news and fake viral videos.
Ground picks up signals from social media platforms, traditional news organizations and news reported by Ground users. News stories are then filtered through the AI algorithm and users in the location of the reported news are notified by AI-composed requests for photos, videos and commentary. Ground users at the location are asked to confirm if the story as true or fake and each news story gets a verification score depending on how many people are verifying or debunking it, and the past credibility of each of the users. Verified news is disseminated to the user base while false stories are flagged as "fake" to clearly warn users against it.
If there is peak activity on social media in the area of Ryerson, for example, and the repeated word is fire, the Ground system will send out automated notifications to people near that location asking them to confirm whether there is in fact a fire, Kaur said in an interview. Ground can then break that news faster than other news outlets because of the verification by eye-witnesses. After the news is verified, Ground collects users' content and photos and ensures it is has not been subject to tampering.
"We believe that technology has actually done a lot of disservice to journalists as opposed to helping them," said Kaur, who is a former NASA engineer. "With Ground, we are putting verification at the forefront. We are using technology that takes social media information and the publishers' information, and puts it together. So journalists can use Ground to get breaking news confirmed and commentary from people who are on the ground."
Readefined, founded by Mario Vasilescu, Richard Tuck and Matei Vasilescu, is a piece of lightweight code that digital content publishers can install on their site. Rather than relying on second-degree data, like how a story was liked or shared on social media, or vague metrics like clicks or time on page, the technology helps publishers determine if visitors are really paying attention, how intensely, and why.
While some of the startup finalists focus on technology, others support local news.
Jeremy Klaszus of Calgary, for instance, says the decline of local news media in Calgary means Calgarians are disconnected from what's going on in their community. To solve this, Klaszus founded the Sprawl– a pop-up form of journalism that can be set up and taken down according to coverage needs. The digital model means the site does not have to cover everything all the time, and instead allows for it to focus on one story or issue at a time and fill in gaps in coverage by traditional news media.
"It's of interest to the journalism industry because we've been able to have a high level of engagement– which is what every news organization is seeking," said Klaszus, a Calgary journalist who has written about the city for 15 years   for the Calgary Herald, Metro, CBC and CTV. "It's participatory in a lot of ways because with the Sprawl's model, I don't have to worry about the next day's newspaper or a newscast to fill. I have the freedom to adapt and to engage people on a deeper level rather than only feeding [audiences] news."
Trebble.fm, the fifth project, is an online platform designed to distribute newscasts on voice-activated devices such as Amazon Echo or Google Home. With the loss of so many local newspapers, Armel Beaudry said his Ottawa-based media startup makes it easier for journalists to share news coverage and for audiences to find local content. Community journalists, for instance, can share newscasts with their audience using "capsules"– audio messages that journalists can record through the platform to play to listeners.