Jan. 24, 2017
By AMANDA POPE
Staff Reporter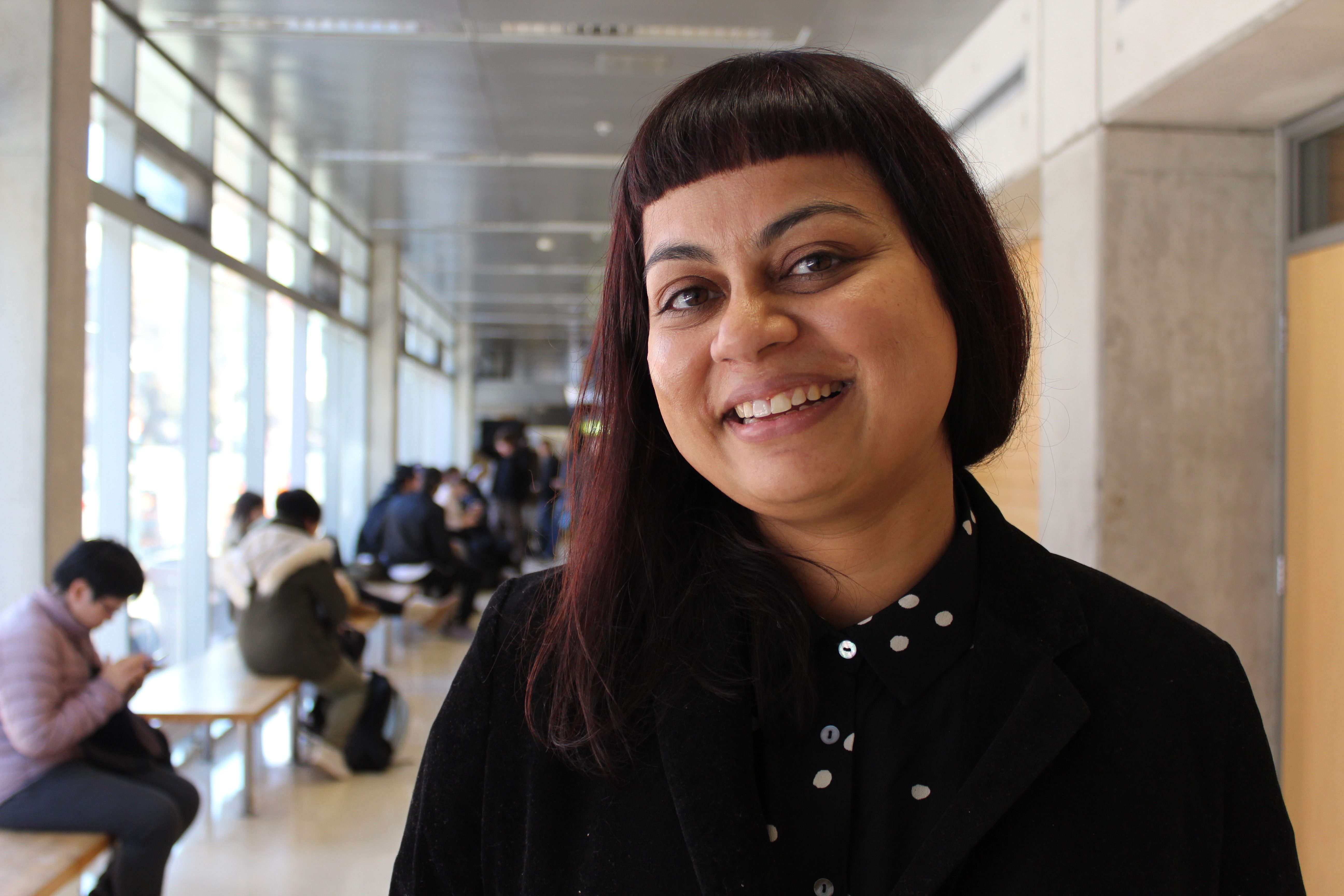 A South African news wire service that links community radio journalists with mainstream news outlets is among six media start-ups being supported by a new media innovation program run by Canadian and South African partners.
The goal of Volume News, led by veteran South African broadcaster Paul McNally, is to boost the amount of local news content on radio stations from the current level of only 14 per cent to the 60 per cent required by law.
Asmaa Malik, an assistant professor at the Ryerson School of Journalism, said encouraging journalism entrepreneurs to pursue projects like Volume News is one way to address the many challenges faced by South African media: "There are so many different languages, there are so many complications for niche markets in South Africa," she said. "Everyone is struggling with people paying for information. The program is giving [innovators] who are thinking differently about media a voice and a way for them to think creatively about these challenges."
Malik is part of the team behind the Journalism and Media Lab (JAMLAB), an accelerator run by Wits Journalism with the Joburg Centre for Software Engineering in partnership with Ryerson University and Journalists for Human Rights. Also on the team is Wits University lecturer Indra de Lanerolle, director of the JAMLAB.
JAMLAB, which launched in June 2017, is a six-month accelerator program that provides journalism innovators with tools, facilities, contacts and support as they build their media startups. It also produces an online magazine to showcase innovations and innovators, share experiences of using new technologies and tools, and provide access to research. At the end of the program, the six teams pitched their innovative companies to a panel of investors at the Nov. 15 JAMLAB Demo Day. The advisory team is currently working to raise funds to organize the program again next year.
JAMLAB Accelerator programme's three teams were selected as winners of the South Africa Media Innovation Program's (SAMIP) first Innovation Challenge. https://t.co/o0RNwpclxu pic.twitter.com/TmcTAkSOz2

— jamlabafrica (@jamlabafrica) January 8, 2018
"JAMLAB is helping to amplify voices and giving people access to resources and expertise that can help them build their ideas," said Malik, who was on the advisory board for the project. "The idea for this was what kind of training do journalists get [in South Africa] and how can we look forward for new models for journalists?"
After a call for applications, six teams were chosen from a field of 40 applicants in June 2017. The adjudicators included Romeo Kumalo, the tech investor and chief executive of Washirika Holdings; Ferial Haffajee, editor-at-large at HuffPost SA; Koketso Moeti of Amandla.mobi; Mathatha Tsedu of the SA National Editors Forum and a professor at Wits Journalism; Barry Dwolatzky, the director of the Johannesburg Centre for Software Engineering and JAMLAB director; and Indra de Lanerolle, a Wits Journalism lecturer.
Malik said teams of women and Black South Africans had a better chance of being selected because adjudicators wanted to introduce new voices into a tech landscape currently dominated by white men: "Tech companies can be very homogeneous."
In addition to Volume News, the other teams are:
African Tech Round-Up, led by Andile Masuku, is a podcast focusing on technology, digital and innovation news and insights from across Africa. The startup's goal during the six-month accelerator program was to extend its existing podcast into video and develop a business strategy.
This online lifestyle magazine, led by Siphumelele Chagwe, challenges media stereotypes. The magazine's blog says it is written for 'the fat ones, the skinny ones, the incredibly queer ones and the 'I don't know where I fit in' ones…"
The Global Girl Media team, led by Patricia Hlophe, develops the voice and media literacy of teenage girls and young women, aged 14 to 22, in underserved communities by teaching them to create and share digital journalism designed to improve scholastic achievement, ignite community activism and spark social change.
Media Factory, led by Nelisa Ngqulana, is a mobile and content agency for citizen journalists across South Africa. It is a space where unemployed journalists can work and where mainstream media can access a diverse range of perspectives from first responders on the ground when they are working on a story.
Soul City is a social justice organization that produces Soul City, Rise, Soul Buddyz, Kwanda and other television and radio shows. Throughout the program, its goal was to build a new young women's radio station and to start a mobile virtual network operator (MVNO) offering data-free listening.
The six teams attended a lean startup course at the Tshimologong Digital Innovation Zone in Braamfontein, Johannesburg. They received coaching, mentoring and access to investors and funders, Malik said.
When Malik was in Johannesburg, she said she met individually with the groups to talk about where they were at and where they were headed: "They had these monthly check-ins where they'd do a presentation on what they had done in the last month. I helped give them feedback and asked them questions."
Malik, who teaches entrepreneurial journalism to undergraduates and graduate students in Ryerson's School of Journalism, also delivered a presentation in August 2017 to the program's entrepreneurs that focused on case studies of media startups that have emerged from the Digital Media Zone at Ryerson. She was joined by South African media innovators for a discussion on where to find opportunities for digital media startups and what support hubs, universities and others should be offering to grow and improve media innovation.
"One [lecture] was on design thinking and how you create products for people to help them solve problems," Malik said. "The other lecture was about the link between journalism and entrepreneurship and how journalists make natural entrepreneurs and how we can leverage those skills to build interesting tools or opportunities for journalists."
In the design thinking lecture, Malik said, partners did an exercise from the Stanford d.School where they created a wallet for themselves and then a customer. Teams began by designing the ideal wallet to fit their personal needs. Then they interviewed a customer and created a wallet for that customer based on the customer's needs and by looking at a wallet the customer had made, including its contents and functionality.
"They had to work with them and respond to their needs, not their own idea of the customer's needs," Malik said. "The same thing applies to startups. It helps people to think of their audience and the consumers.
"A student came up to me and said he realized that, 'I'm not building something for myself, I'm building it for people to use.'"
In the second lecture to the six startup teams, Malik argued that journalists are natural entrepreneurs because they are curious and engaged with the world around them. Journalists interact with people ranging from pioneers and innovators to corrupt leaders, they know how to adapt and be resourceful, and they understand how to seek out information and advisors, she said.