By ROBERT LIWANAG
Staff Reporter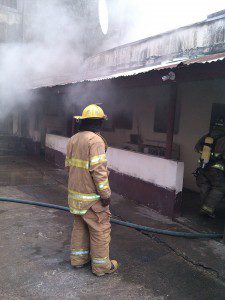 The destruction of the University of Liberia's campus radio station is a blow to the school's journalism program, says Ryerson professor Janice Neil, who spent five weeks advising faculty and teaching students there in 2013.
A fire ignited by an electrical spark from the building's air conditioner destroyed station LUX 106.6 FM early on Saturday, March 21. Stars, an entertainment program that promotes local artists, was on air at the time. The presenter rushed his guest out of the studio and then attempted to stop the fire by shutting down the building's power generator. However, flames had already reached the radio station by the time he got back.
"The station was the lifeblood for so many people," said Neil, who teaches in the Ryerson School of Journalism. "A lot of people who are now working as journalists in Monrovia have gone through this radio station."
Neil visited Liberia during her sabbatical in the fall of 2013 on a trip co-sponsored by Journalists for Human Rights and Ryerson International. She was invited by the program's chair, Weade Kobbah, to deliver workshops to students and faculty.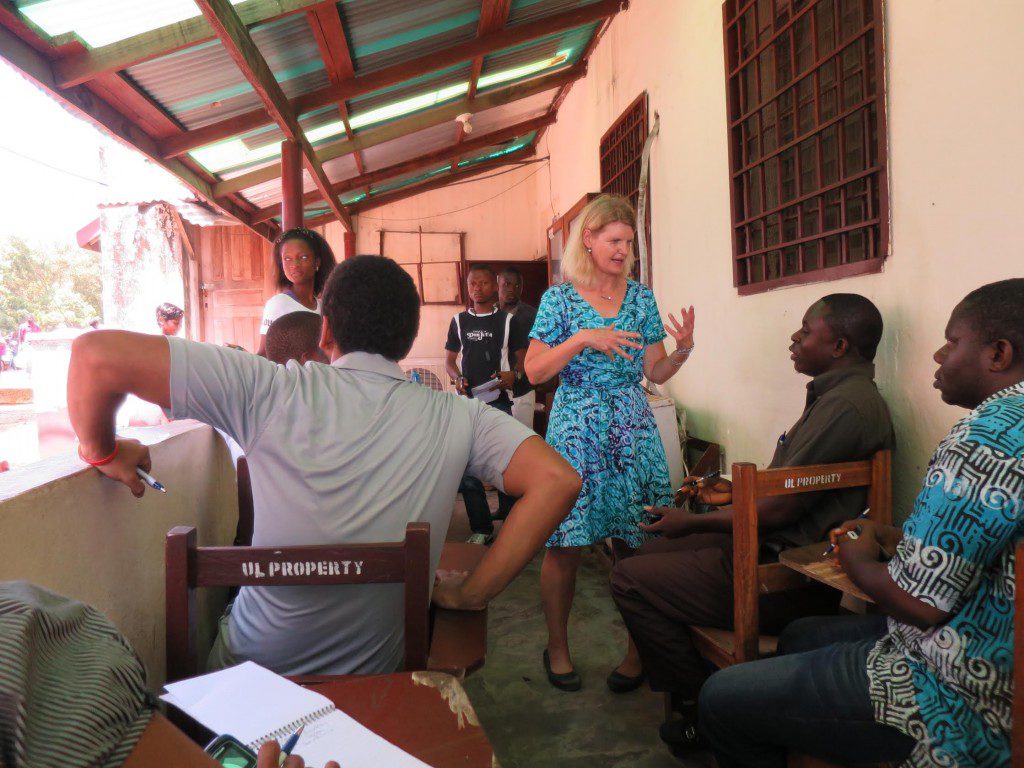 The main goal of her visit, Neil said, was to look at the university's journalism program and see if any modifications could be made to the curriculum and how reporting skills are taught to students. She said that the large class sizes and the lack of facilities for hands-on experiential learning were the main problems she identified.
"One of the interesting things (about the program) is that the profile of the students there is not the same as it is here," Neil said. "Most people were not between the ages of 18 and 22, they were much, much older – there were students in the program who were in their 50s."
LUX 106.6 FM is similar to radio stations found on North American university campuses in that it has a full-time station manager, several staff members and is largely run by volunteers. The station hosts a variety of programs, including interview shows. Before its creation, journalism students had to go to other stations for their internships.
"They (firefighters) only succeeded in stopping the fire from completely destroying the entire Communication Department and from spreading to other adjacent buildings," Euriahs Togar, the station's manager, said in an email. "Nothing was salvaged from the radio station. It was an emotional scene – weeping students and a distraught management and staff."
Togar and his colleagues have decided to move LUX 106.6 FM to the University of Liberia's new Fendell Campus, which is located approximately 13 kilometres from Monrovia. The university is unable to help with funding because of financial difficulties.
"LUX is the equivalent of a science laboratory to science students," said Togar. "Unless LUX is restored, most of these students risk graduating without radio broadcast knowledge and experience."
Neil said that the two biggest challenges in rebuilding the station will be importing and maintaining the necessary studio equipment.
"It isn't simply a matter of, you know, buying a new studio or getting a donation from somewhere else, it has to come with people who can install it properly," said Neil. "And there isn't that kind of infrastructure in the country – there aren't repair people, there aren't people trained in electronics who know how to run things."
In the aftermath of Saturday's fire, Neil said she is considering requests to start a crowdfunding initiative to help rebuild the station. Togar said it will require $35,000 to start work on renovating a potential site. Students, meanwhile, are planning a rally to get the station back on air.