This is one of a series of articles and videos on the June 2017 conference "Is no local news bad news? Local journalism and its future" hosted by the Ryerson Journalism Research Centre. Watch the full conference panel below. To read more about the conference and local news, visit:  localnews.journalism.ryerson.ca.
By JASMINE BALA
Staff reporter
Local news matters because it fosters debate, instigates major social change and connects community members, participants at a recent conference on the future of local news were told.
"Does Local News Matter? Tales from the Trenches" offered four perspectives on the impact local journalism can have on a community and what happens in its absence. The presentations took place June 3 as part of Is no local news bad news? Local journalism and its future, a conference hosted by the Ryerson Journalism Research Centre.
Local news, the panelists agreed, matters now more than ever.
Social change cultivated by local journalism
Reporting by the Toronto news media on carding – the police practice of stopping, questioning and documenting people who haven't committed any particular offence – played a major role in changing a practice that disproportionately targeted young Black and Indigenous men, said panellist Knia Singh, a community activist and lawyer in Toronto.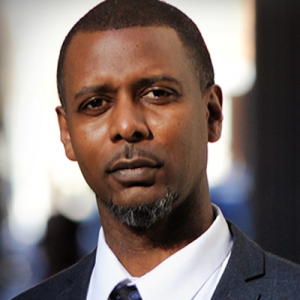 "When you accurately report things that are of huge social interest, it gives the community inspiration to keep going because it says somebody is listening. And that was the point with our community," said Singh, who was named one of the Toronto Star's People to Watch in 2014.
Singh said Star reporters Jim Rankin and Patty Winsa successfully brought the carding issue to the forefront of public discussion with their "Known to Police" series based on freedom of information requests for carding data as well as interviews with citizens targeted by the practice. Although Black residents make up 8.3 per cent of Toronto's population, Rankin and Winsa found that they accounted for 25 per cent of carding stops between 2008 and mid-2011. Black people, Rankin and Winsa wrote in their series, are more likely than white people to be carded in each of the city's police patrol zones.
"Honestly, without Jim Rankin and Patty Winsa taking this on and putting their necks on the line, this issue wouldn't be [discussed]," Singh said, noting that the reporters went beyond statistics to tell the stories of community members who were regularly stopped by police as a result of racial profiling. "Responsible, brave journalism really made it happen."
Local coverage like this, Singh added, connects communities to produce social change.
The data analysis, freedom of information requests and hard-hitting reporting by local media  resulted in provincial legislation banning random carding that came into effect this year. Police officers, however, can still collect personal information during traffic stops, while executing a search warrant and when someone is being arrested or detained.
"The more something is covered locally, the more people understand and connect with the issue. And if you're not covering a story, your community is not connecting," Singh said. "What you're presented with on a regular basis becomes your reality."
Blogs filling gaps left behind by local newspaper
Cutbacks to local news coverage leave a vacuum in municipal coverage that special interests are jumping in to fill, municipal communications specialist Brian Lambie warned attendees at the local news conference.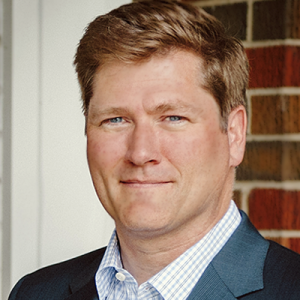 Lambie, president of Redbrick Communications, said that when local newspapers such as the Midland Free Press closed in Midland, Ont., blogs covering municipal politics emerged to take their place.
"If we look at who is behind [these local blogs], we don't really know," he said. "They won't tell you who they are."
Following the newspaper closure, many of the blogs were "more right leaning," he said, noting that they were successful in getting more right-wing candidates on council.
To combat this, he added, someone created the left-leaning blog midlandcommunity.ca.
Lambie said one reason to be concerned about the lack of clear accountability for blogs is that they may have an agenda the public is unaware of.
There are suspicions that one blog in particular is being run out of the police station, said Lambie, who is the media contact for the Association of Municipalities of Ontario (AMO). "We think it is an IT manager within the police station, which means it's being run with the approval and understanding of the police."
"And one of the hot topics there is whether or not they should get rid of the Midland police force and replace it with the OPP. As you might have guessed, there are a lot of stories that say you shouldn't."
Lambie said another consequence of newsroom cutbacks is that journalists aren't verifying information.
His team, for instance, put out a top 10 list of Canadian mayors on Twitter based on their engagement levels and follower counts. Twitter Canada, he said, took the idea and posted its own version of the list for the top 25 largest communities in Canada.
Lambie noted that Barrie mayor Jeff Lehman, who has a significant social media presence, was left off the list because his city didn't make the top 25.
Lambie quickly sent off an email with the subject line "Mayor Lehman short changed by Twitter survey," with screenshots of Lehman's Twitter follower count and hyperlinks as evidence. To keep the conversation going and to push the Lehman story further, he tweeted about it.
"Now, this was covered by the Barrie Examiner, it was covered by CTV News. Neither of them contacted us to find out if it was real," he said. "This story gets shared…across Southwestern Ontario. There were important stories in Southwestern Ontario that should have been covered that day but they weren't because this took the place of it. It's not fake news, it's all real. But it's entirely manufactured."
Extreme voices amplified in the absence of local newspaper
The void left by the closure of The Guelph Mercury, Guelph's 149-year-old daily newspaper, has been filled by extreme voices that have replaced straightforward accounts of civic issues and debates, says James Gordon, Guelph's city councillor for Ward 2.
After the Mercury closed on Jan. 29, 2016, online news websites did emerge to replace it, Gordon said, but in many cases their comment sections have become a forum for divisive hyper-partisan views.
"When you see those online comment sections, it seems to be – politically speaking – the most right-wing extremists that will respond with their comments." Gordon said, noting that he thinks comment sections get more attention than the actual story. "They get first in, so they get the largest and most noisy voice and it's really skewed from my standpoint as a politician."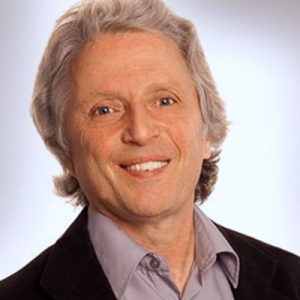 Right-wing blogs pushing alternative facts and misinformation have also gained lots of traction among Guelph residents who don't know where to go for their news since the Mercury closed, he said.
These biased online blogs and comment sections are reasons why there needs to be a "greater movement to examine what we lost with our local journalism," Gordon said. Without the Mercury, he added, the city has been left without nonpartisan and in-depth investigative reporting.
It becomes "normal" to look at "bullet points on social media" as news, he said, and "we almost forget the value of what would come from an actual paid subscription from…local media newspapers."
The community, Gordon added, needs to be aware of this gap and recognize that it's not "effective to expect those free local biased sources" to provide them with the "actual information" they need to make informed decisions.
A viable economic model for local newspapers, however, is not likely when community members don't want to pay for good journalism: "In your job as journalists, increasingly, you're expected to do your job for free. We are not valuing our artists, our creative sector and our journalists, so that's why it's not economically viable to create a local newspaper anymore," Gordon said.
An educational process is necessary to teach people "the value in supporting [news outlets] – not just supporting from a community level – but supporting with your dollars," Gordon said. "We have to be able to say what you're getting for free is not of the same value."
Future of local news feeds our appetite for "basic" information
The power of connecting people to each other is fundamental to the future of local media, said Kristy Hess, a communications professor at Australia's Deakin University. She argues that Facebook buy, sell and swap pages – today's classifieds pages – are evidence of this phenomenon.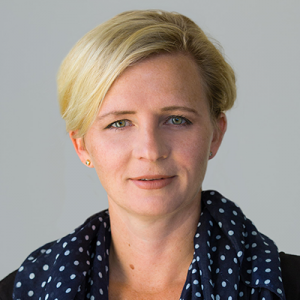 Citing her research, Hess noted that on one page she examined, there were postings for a lost dog, a lost engagement ring and even announcements of pregnancies and wedding anniversaries.
"Buy, sell and swap pages are snazzy digital versions of the 18th-century newspaper – an era when shipping notices, newspaper properties for lease and goods for sale dominated the front pages," she said.
"People's appetite for this basic type of information shouldn't be overlooked. Rituals such as birthdays and marriages, for example, are by far one of the most significant dimensions of local news and yet underappreciated in scholarship about the media."
There's more to local news than just the journalistic philosophy of objectively standing outside society to report the truth, Hess added. The Facebook philosophy of connecting people with each other is "clearly a good one because Mark Zuckerberg is now a multibillionaire at a time when the business model of news has crumbled."