By ILINA GHOSH
Staff Reporter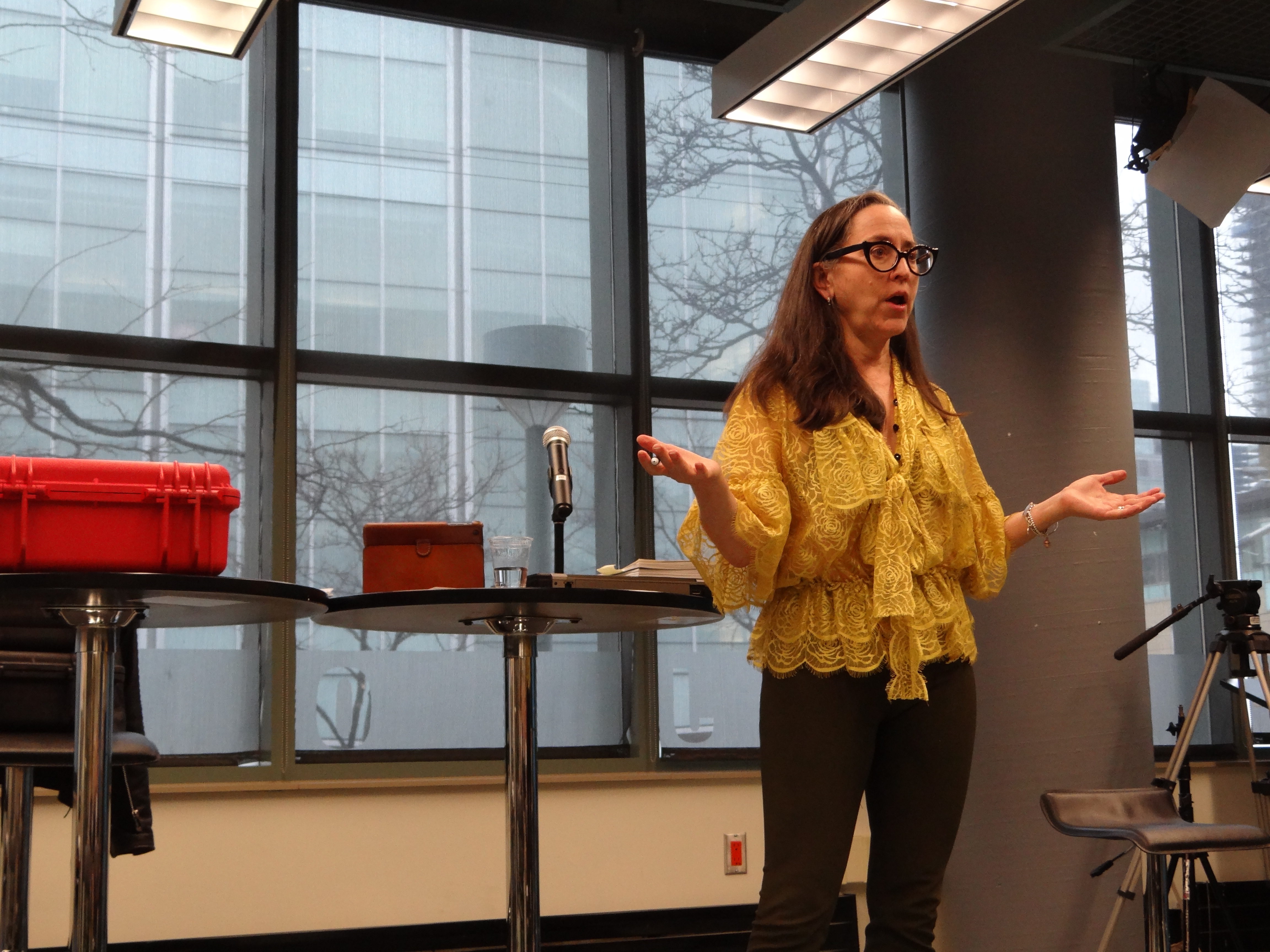 Before she picks up a hidden camera, 16×9 executive producer Laurie Few consults with a lawyer.
"[Don't move] unless you have checked with someone up the food chain," Few told students at the Ryerson School of Journalism during a recent presentation.
"Right now I have a $10-million lawsuit with my show and I'm like woohoo, bring it on, waste your time, because every 'T' here is crossed 10 times, every 'I' is dotted. There's enough to worry about when you use a hidden camera without stepping on a landmine."
Few, a former lawyer and veteran investigative journalist, leads the team at Global Television's investigative news program, 16×9. Her presentation, organized by the Ryerson Journalism Research Centre, guided students through a variety of her investigations and the process of investigative TV journalism.
Few said journalists must first understand Canadian law and the journalistic policies of their organizations before they begin an investigation. Many agencies, for instance, only allow the use of hidden cameras if that is the only way to get the "highest attainable version of the truth for this story," she noted.
In Canada, the law governing hidden cameras or recording devices allows for one-way consent, which means only one party in the conversation needs to consent to being recorded, Few reminded students in the audience. If journalists are part of the conversation, they are the consenting party.
Cameras and audio recording devices, Few added, can be placed within pens and bags, under the journalists' clothes or on their glasses or hats, and around the room where the conversation or investigation will be taking place. Journalists should also be armed with several recording devices just in case one fails, she advised.
Few said going undercover is also easier said than done: "It's a really tough thing, [blending into the character you're supposed to be.] It's not as easy as people think."
With the dangerous and unpredictable situations they are sometimes faced with, investigative reporters must be both brave and street smart, she said. By way of example, she pointed to a 2013 investigation into illegal cross-border gun sales, where an undercover producer arranged to buy an assault rifle from an American seller. 16×9 producer Brennan Leffler set up a meeting with the sellers and was able to illustrate how simple it was to buy the gun. But then he had to extricate himself from the deal because it would have been illegal to make the purchase.
Leffler created enough chaos and confusion that they sellers backed out of the deal, Few said.
"Brennan is fearless; he's really smart too… You have to be fearless, but you can't be stupid and you have to know yourself. You have to know when I'm going to back away from this. I've seen it happen before where people have actually purchased the guns illegally, journalists. They just broke the law, so you have to be super careful."
When it comes to business fraud or scam investigations, Few said she insists upon finding at least 20 victims before she takes on a story.
"I need to see a pattern. Business opportunity fraud is one of the hardest things to prove. I'm not there to prove fraud in court, but really I am," she said, noting that she will only takes on stories she thinks could and should be the subject of successful court proceedings.
And that's just the start of it. She said she must "test the market" to ensure that she experiences the same fraud in the course of her investigation. And she emphasized the need to give the "bad guys" a chance to respond before the story airs: "You are not doing journalism if you do not give the person an opportunity to respond to those allegations; that is always a must."
While they may not want to give a statement, she says journalists must make several attempts to contact them and no response or an unclear answer is not enough: "I need the person saying no."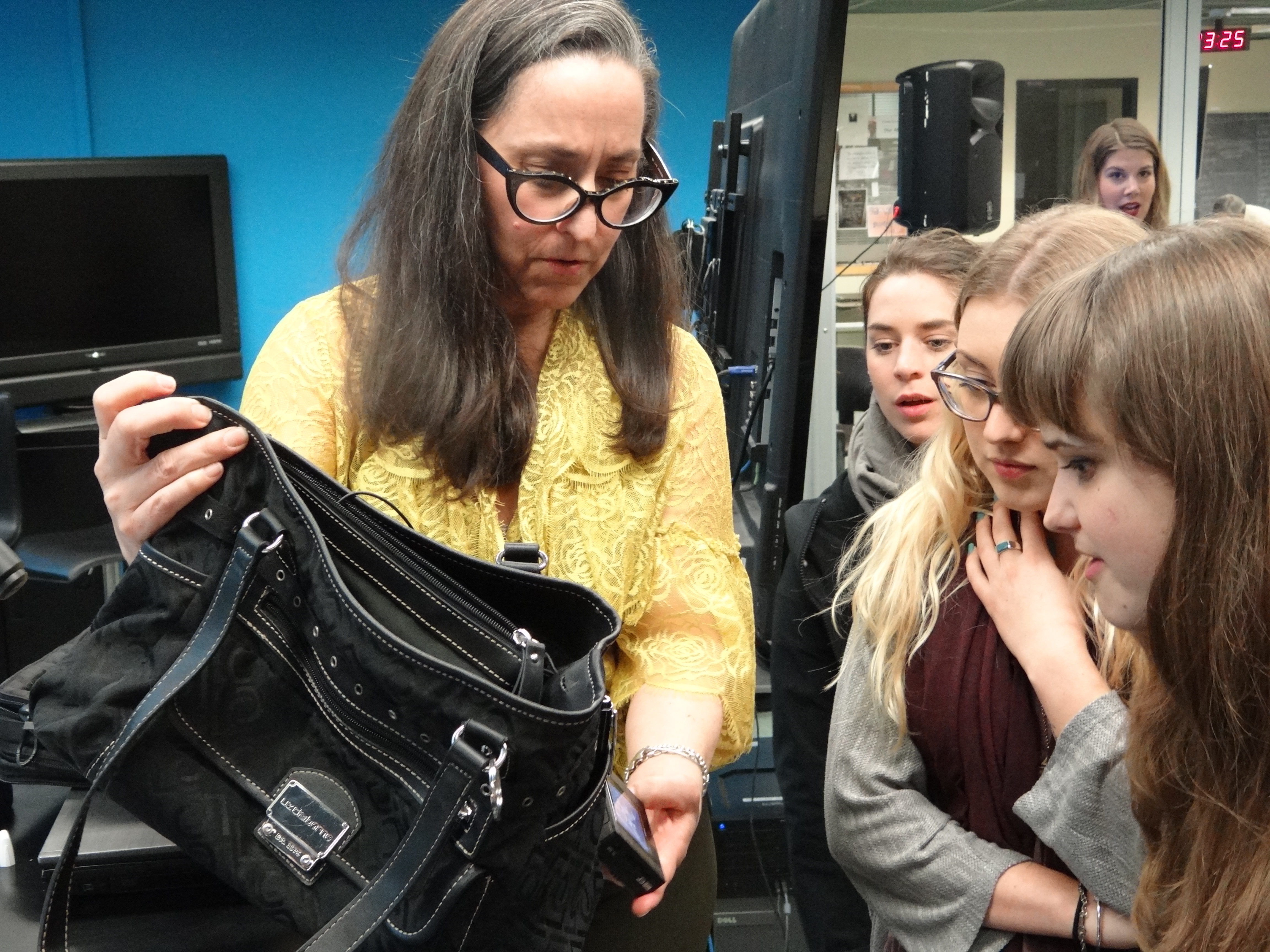 Investigative work, Few insisted, is also about more than hidden cameras and undercover work. She said investigative journalists must also care deeply about the stories they tell and be optimistic about their ability to get the story. It was the empathy and patience of 16×9 host and producer Carolyn Jarvis, Few noted, that led to their successful investigation of the 2014 shooting deaths of three RCMP officers in Moncton, N.B.
"We were looking at the lack of training and the lack of equipment…Long story short, as one of the [officers interviewed] said: 'We took a knife to a gunfight.' Those officers are dead, almost without question, because they weren't properly armed or trained," she said.
The challenge with the investigation was that most RCMP officers were unwilling to talk.
"They sign an agreement when they are taken on by the force that they cannot speak out against the force; it's written into their contract. So how the heck are we going to get these guys to talk to us? They are risking their careers, their lifetime commitment to the RCMP, their reputations."
But as Few says: "Don't walk into a situation thinking 'Why would anyone talk to me?'"
Jarvis devised a way for members of the RCMP to anonymously share their stories and opinions with the country.
"Carolyn Jarvis got the word out, one member at a time. She flew to Moncton, found a crappy hotel, set up in a room… and let the word leak out that she was going to be sitting there. Just sitting there, no recording devices, nothing. And slowly, they came. She sat there for three, long, boring days and I think at the end of those days, she had five or six officers come in and talk to her."
To this day, not even Few knows the identities of the officers who spoke. While their words were used, it was actors who read them on the show. "We didn't even want to risk putting them in silhouette," Few said.
"You have to believe it. Carolyn cared so deeply about this story [that people came.]"
Few's presentation can be viewed here.