By JACKIE HONG
STAFF REPORTER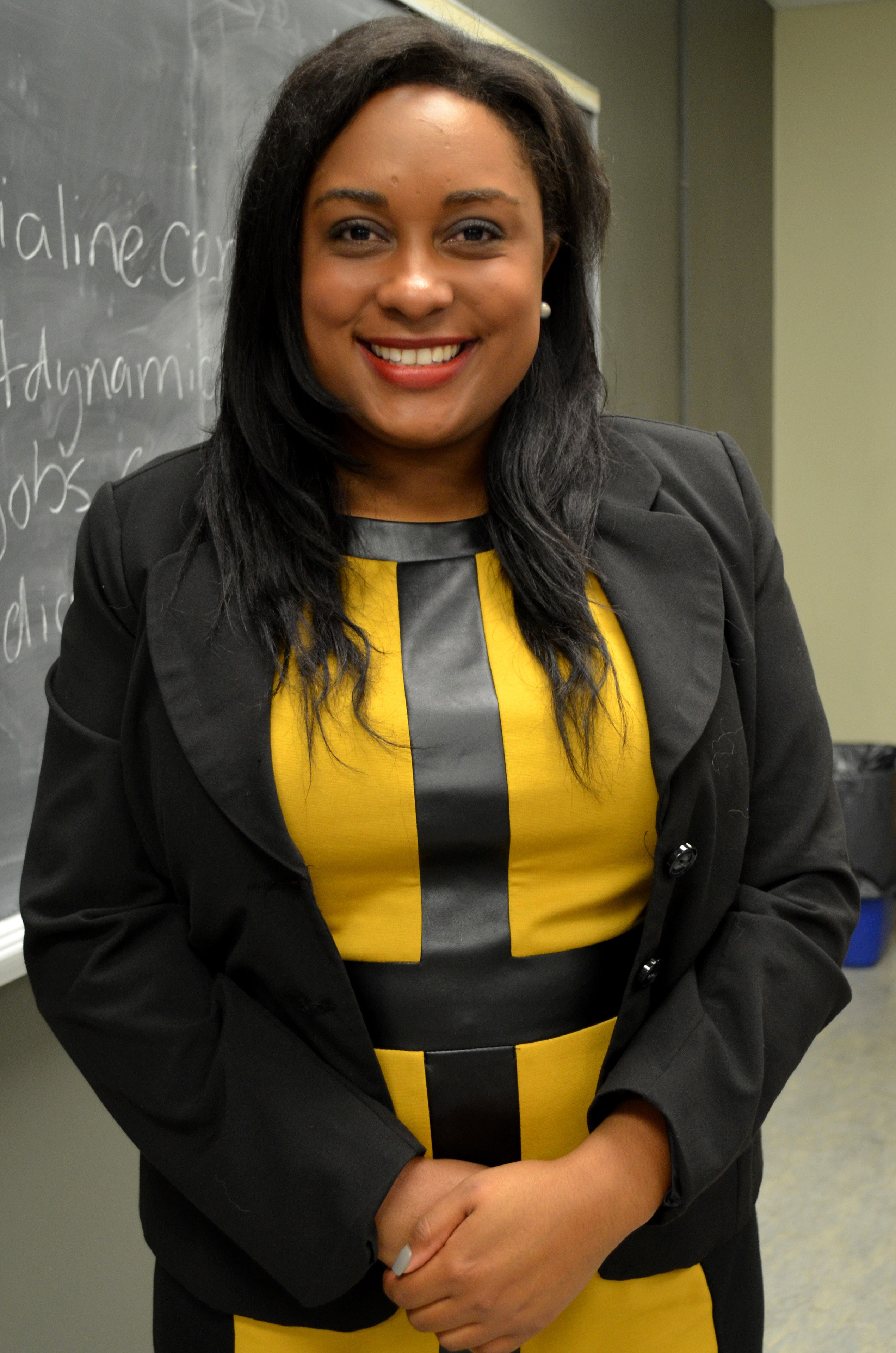 Discovering she had a Canadian accent was one of Giselle Phelps' biggest surprises when she began working as an anchor at American news stations.
"You do have an accent to Americans, and in the newsroom, you will be the token Canadian – the South Park references will come," Phelps said, who spoke to Ryerson journalism students on Oct. 2 about the U.S. broadcast industry.
"I purposely don't write scripts with the word 'about.' I'll try to use a different word. I try not to use 'out', and I try not to use 'house.'"
Phelps, originally from St. Catharines, graduated from Ryerson University's journalism program in 2005. She spent six years as a TV anchor at various American news stations and now lives in Dallas, Texas. Until August, when she resigned and began freelancing, she worked at Dallas-based news station CW33 as a news anchor.
Phelps said Canadian journalists also face a learning curve when it comes to reporting on American politics and the justice system. She noted that journalists should familiarize themselves with counties, district attorneys, sheriffs, county clerks and state representatives because even though they don't exist in Canada, they play major roles in the United States.
"When you're thrown into the fire and you have [a] deadline to make, you don't have time to be sorting that out," Phelps warned.
Phelps' tips on how students can break into the U.S. broadcasting industry included creating an eye-catching and original demo reel.
"You want to send a news director or an agent your most creative standups," she said. "You can't just be standing there looking cute… You have to be creative, you have to stand out."
Phelps also advised students to join national journalist organizations and to attend conferences to network with people in the industry. It's also important to get as much immigration paperwork done beforehand to simplify things as much as possible for potential employers, she said.
Finally, she offered words of caution: American employers do extensive background and drug checks, and any criminal record will ruin the chance of being hired.
"I know an anchor that lost a job offer in Buffalo because he had a random pot charge from when he was a student at Syracuse University. He had the anchor job, they had offered it to him, but then he didn't past the drug [history] test."
Third-year journalism student Shannon Cuciz, who already had an interest in working in the United States, said the tips would come in useful in terms of figuring out where she could get started.
"A lot of the advice she gave, I did not know about, so it was really good… to get her insight," Cuciz said.